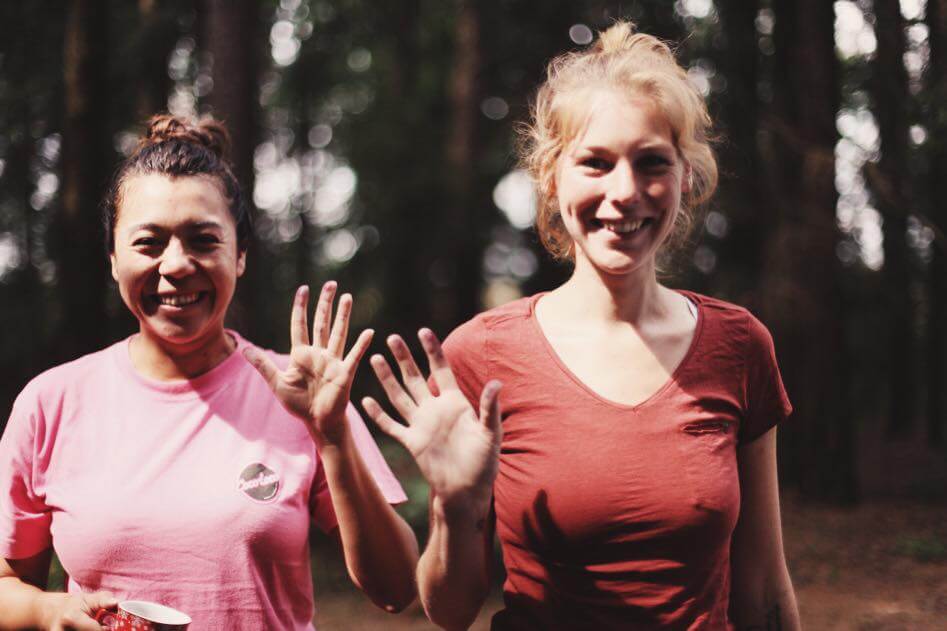 It's all about the simplicity of life
Shanti Dom is not just a project holding different events and yoga retreats, but it's also an organic farm. Thanks to the volunteer platform WWOOF (www.wwoofindependents.org) international volunteers have a nice possibility to go here and feel the atmosphere of this place. Unfortunately not touristic visa doesn't allow them to stay more than one month but still they can get to know Shanti Dom. Paola is from Colombia finishing her master's in Valencia and Jiska is from Holland. These girls were really brave and determinant to come to Belarus regarding all the difficulties with visa process. We sat on the terrace (while everyone was working) and talked to figure out what actually had made them come here.
Belarus is not one of the most popular destinations to go for people abroad. How come that you are here now, in Shanti Dom?
P. – Well, I was looking for a volunteer project for summer and when I read about Shanti Dom on the Woof website I thought it would be a perfect place for me, the only one. I liked the description of it so much that at once decided to go no matter where it would be. I sent the request to Alena and she replied really fast. So, from that moment the whole process started…
I. – The same about me. When I saw the description of the project I became very excited. Only after that I read about the country where it is situated. Belarus… aha… let's see where it is… And yeah, after I checked the Аlena's reply and started my planning.
Has this place met your expectations?
P. – Oh, we are very lucky! For me Shanti Dom is a place that unites my physical body and my soul. It's my first time doing yoga that's why participating in yoga retreat was totally new and hard for me. But I liked it a lot.
I. – Before going here I thought Shanti Dom was some kind of a community, I expected many people. When I arrived on the site there were some volunteers and Pavel with Alena.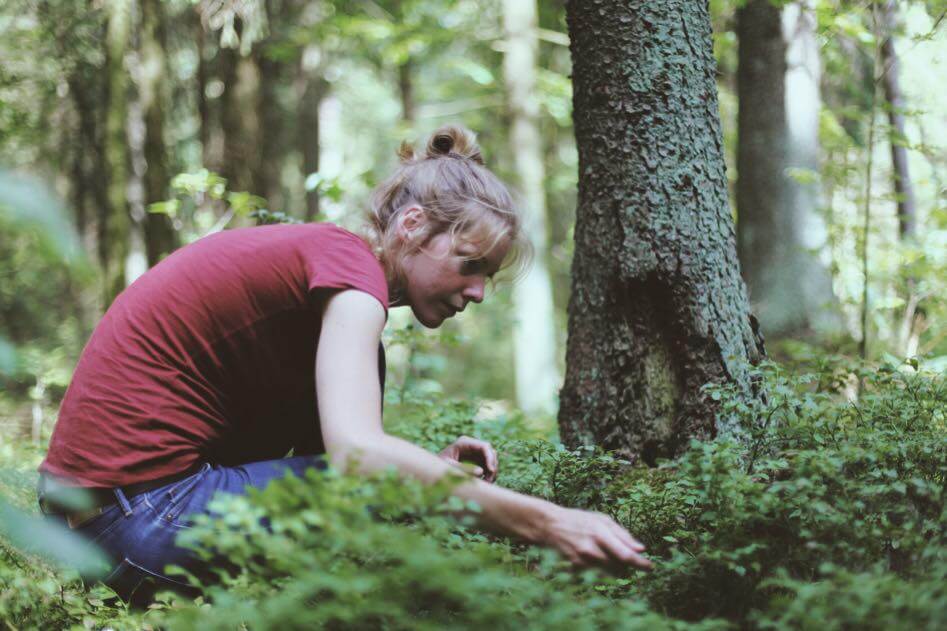 I. – Retreat was a big present for us. We understand what Shanti Dom is about.
P. – Energy is different here! Everyone is working together, there are so many contacts from Minks, so many friends – and everyone is helping!
I. – Yes, there is a special feeling of connection, everyone adds something to the project. Shanti Dom is much more than just food and shelter that most organic farms offer. Here we practice yoga, meet many wonderful people, learn a lot about the philosophy of this place. I practiced yoga before but was not taught so deeply. We get the whole package here.
Do you feel homesick being so far from home?
I. –Actually I am on the road for two years by now and I left the Netherlands with a feeling I couldn't be who I am there…  That made me travel. I visited Iran, Malaysia, Georgia, Egypt, Nepal, Turkey, India, Pakistan. I don't know why but I feel drawn to Middle East and Islamic culture in some way  — just trying to follow my instincts.  It gives me something that's why I go there.  Last month I visited Holland and thought what a beautiful country it is. And yes, I feel I come back. I don't know when, but now I feel this strong connection to my home. It's nice to feel that!
P. – I miss home all the time! (laughing). I am studying management in Spain and in August I will go home. I miss my family and food so much!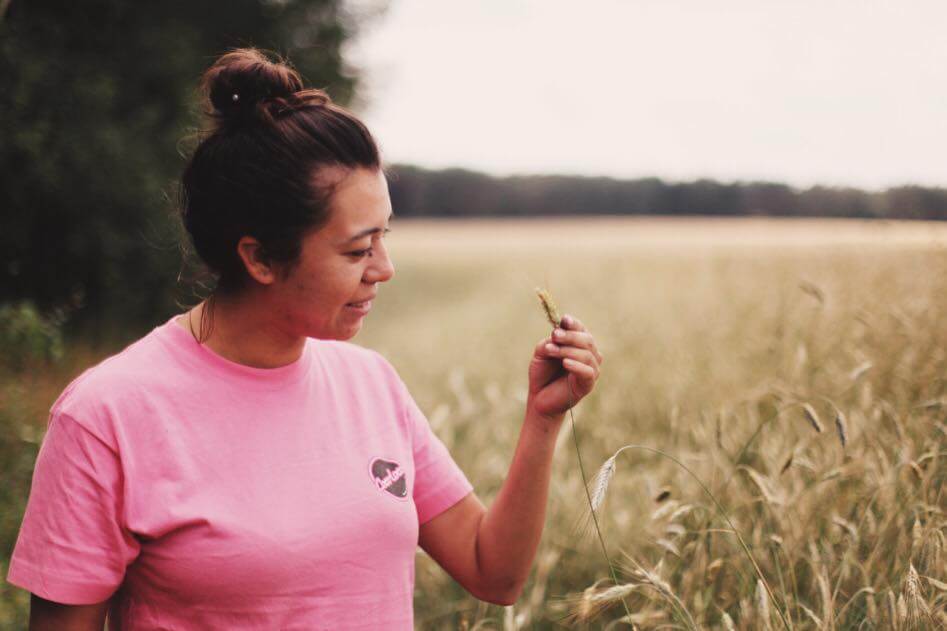 Oh, tell us about food! 
P. – In Latin America food has its own special flavor! We use a lot of souses, spices and salt to make it juicy. But your food is simpler. For example the dish I like a lot is called Bandeja paisa.  Oh, it's big! Very big! It consists of red beans, rice, fried eggs, pork, sweet bananas…
Bananas? With beans and eggs??
P. – These bananas are called plantains. They are brown and big, they are not like these yellow ones. And they are very tasty and sweet. Oh, I love it! And my mom's cooking is awesome!
I. – And food in Shanti Dom is great, I really enjoy it. It's so simple and delicious! So many grains, vegetables, beans, like in Holland. While travelling in Asia I really missed this plainness of food a lot. They make it so difficult, use so many ingredients and spices and spend hours cooking, but sometimes I wanted just boiled potato and eggs. I use coachserfing a lot, so often I have a kitchen to cook in the Dutch style. What I like here in Belarus is pancakes! I am looking forward to visiting to Minsk and drinking coffee in Zerno and eating pancakes. So yam! Mmmm…
P. – And my favorite dish here is Olivye!
I. – In Holland we call this Russian salat.
What will you take after this unique experience in Shanti Dom with you?
P. – Shanti Dom gives you the tools to find yourself.  To be true to yourself. Here I feel connected to nature. And energy. I feel the energy of Shanti Dom.
I. –I came back to myself. When you travel you experience a lot, so many impressions that you forget how it's wonderful just to sit somewhere and do nothing.  And just enjoy the moment. It's so easy to forget! In Shanti Dom you can understand what you truly need. It's all about the simplicity of life.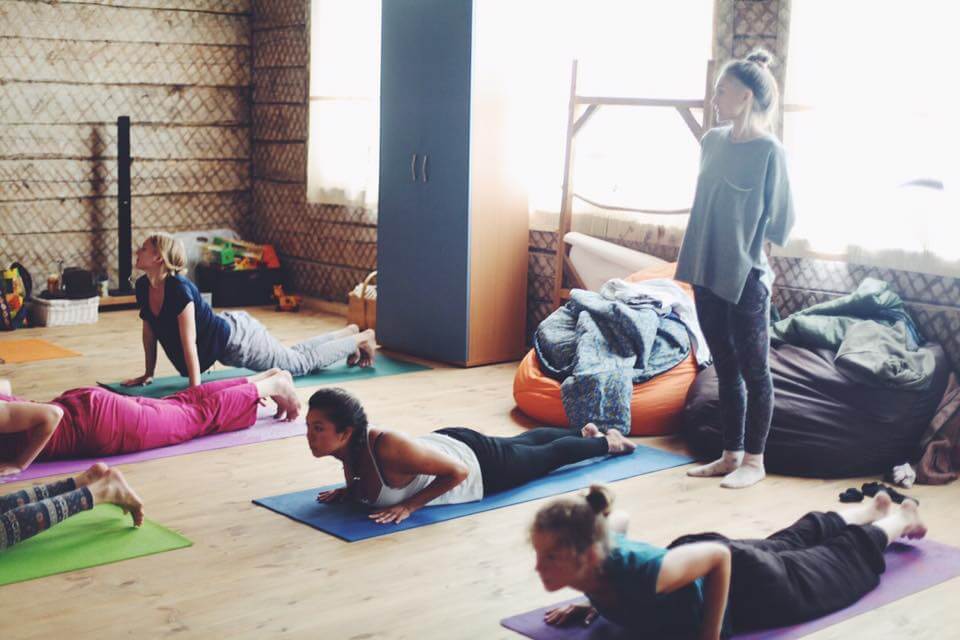 And what do you need?
P. – Nothing! (laughing)
I.- All you need is Yourself! Here you can be true to yourself and understand that life is so simple! We make it complicated all the time. For example, rain and storms were so beautiful here! You can see what nature can do. Human is so powerful before nature comes in.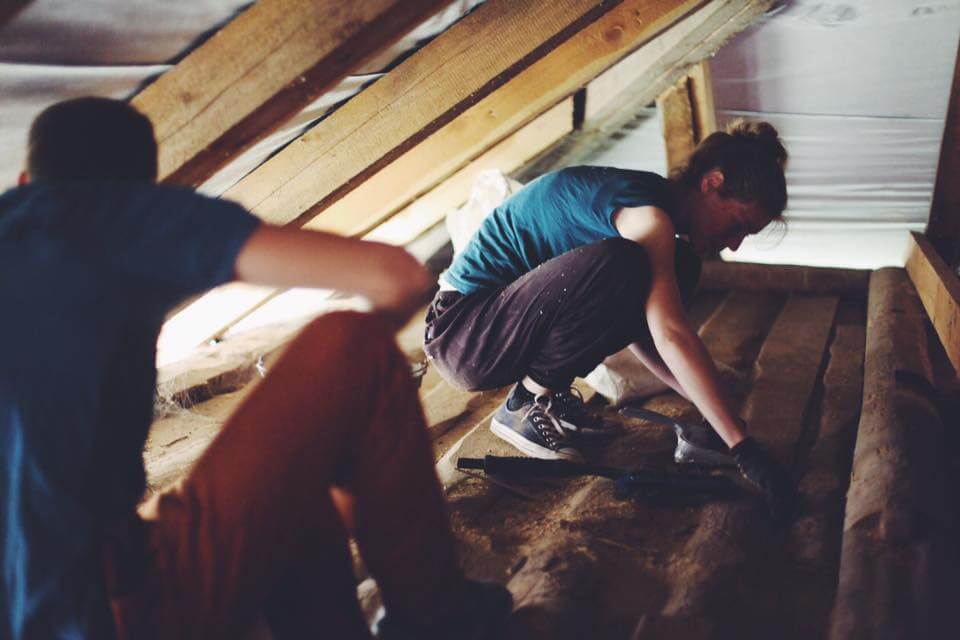 The last question. One of your tasks is to milk the goat. I made no success with that. What about you?
P. – Goat! Oh, she is so sweet!
I. – Yeah, she is quiet. I had some experience in Egypt milking many goats. They were really chaotic, always kicking their legs. But this one – she is nice.
Eheheh…
Written by Nadzeya Prasvirava